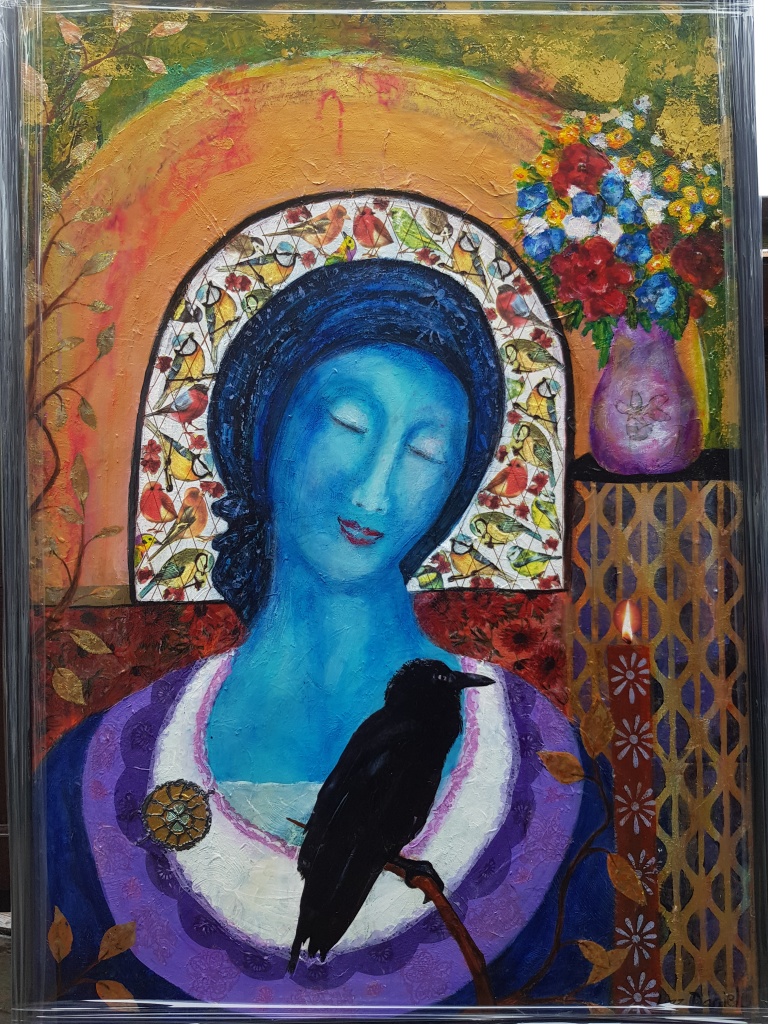 If you have questions for Lizz Daniels about her art, exhibitions or workshops, please contact her using the form at the end of this page.
Walking my talk
A studio tour filmed by Carl Fredrik Normann.
Art, and the obligation to make it, became of vital importance after the death of my daughter in 1996. I discovered by accident that through immersing myself in random cutting and sticking, I accessed a mind state that allowed me to deal directly and transform my overwhelming grief. I called this state 'being in the Flow'. This type of approach to creating art has been the foundation for all my current work.
In the beginning I called myself a 'raw artist' making 'outsider' art, but over the years my art has developed into something else. Death led me into the realm of unseen worlds, into ancient cultures and different religious philosophies. I became a mixed media explorer and worked hard at finding my authentic self through painting and collage.
Today I blend all my knowledge and experience into what I do. Nothing pleases me more than when a client reports back that the presence of one of my paintings has completely altered the energy of their room in a positive way. When I hear this, I know I am on the right path.
The painting shown on this page is a symbolic, self-portrait called 'Homage to Bird Woman'. It is a reflection of kindness and compassion that I feel within and is an appreciation of all the challenges I have faced.
Ritual, Intent and Transformation
The video covers my interest in Shamanism. It was part of my final project at Art School.