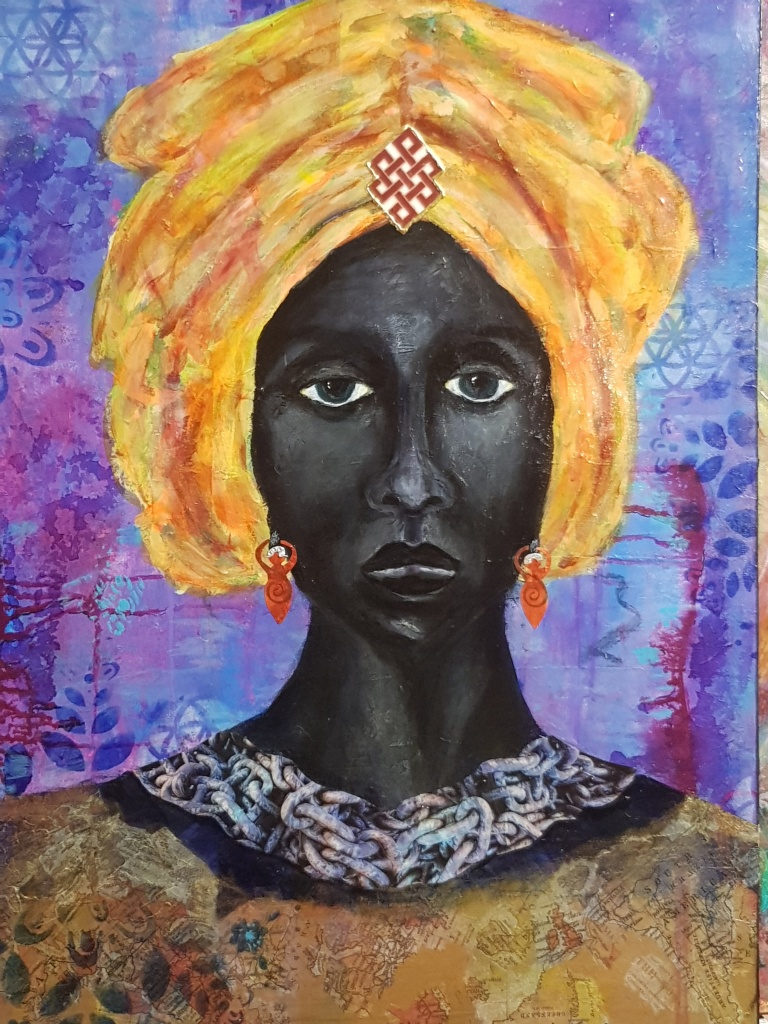 Mixed media 20 x 26 ins.
She's up in Cafe Vintage and looks really cool. Thanks #cafevintage for giving it such a nice place to hang until she finds a new home.
I painted her in 2018 before BLM took off in the way it has. Cafe Vintage has bought it. I was in there yesterday and saw her on the wall.
Seeing one's work on display is always special. She was the last woman I painted in my series and is very close to my heart.