"Finding flow is a wonderfully liberating and a creative way to off load problems override depression, develop confidence, relax and meditate.

It allows one to be open to all kinds of new possibilities."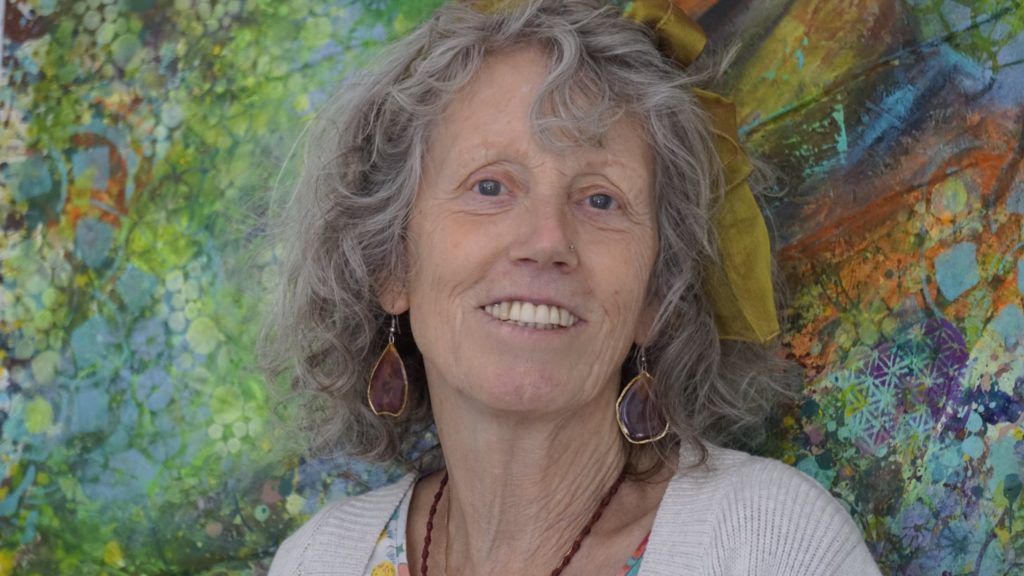 "I love to create joyful uplifting art works that have within them a blending of ancient and modern wisdom.
Many of my paintings and mixed media collages are to be viewed as emotional representations of thoughts within the mind, reflecting the need for inner transformation and engagement in a spiritual unfolding. Joy plays a big part."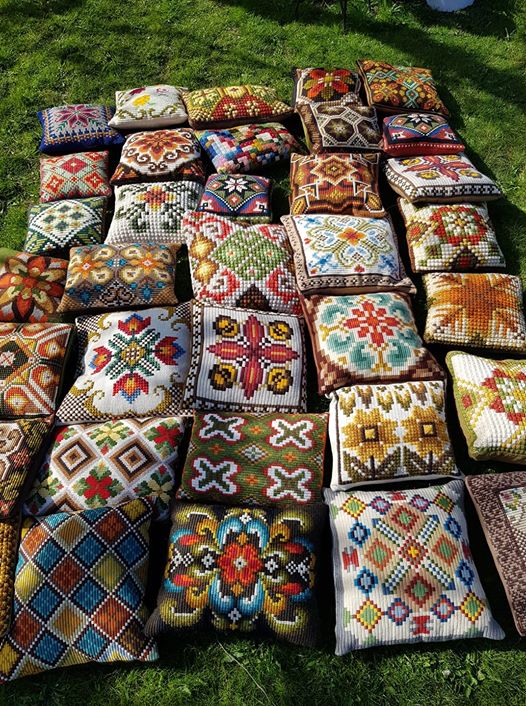 Hats in a Pandemic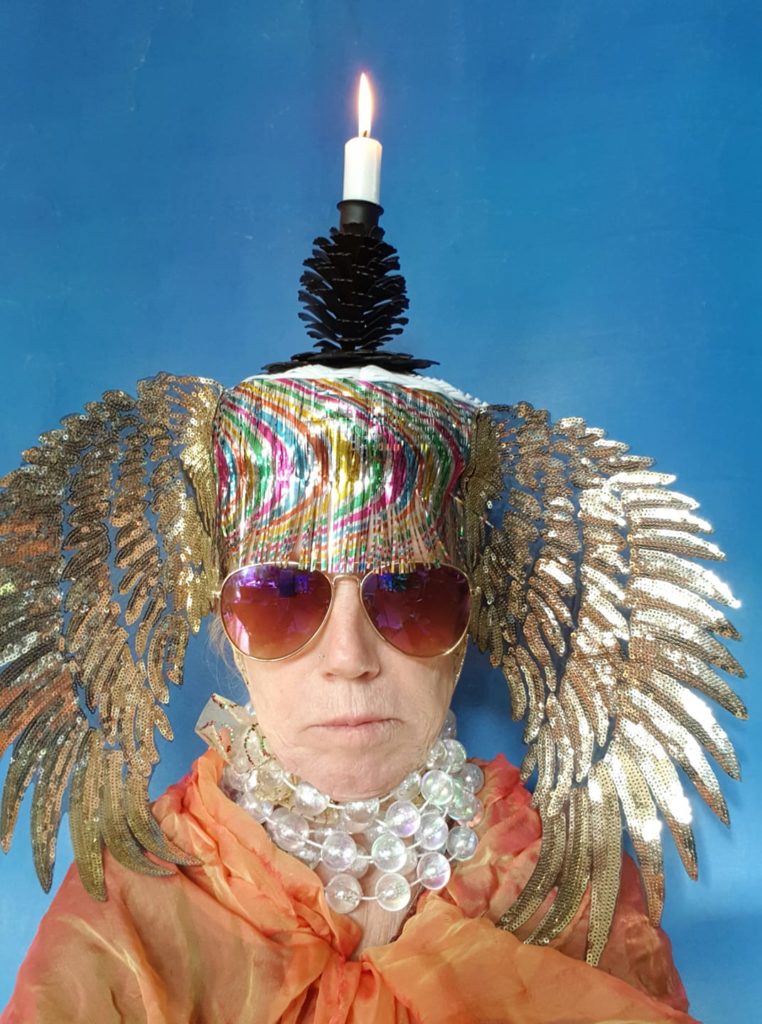 Hat #30 Pineal Activation
A series of recycled, reinvented headgear expressing Lizz's reflections of life in lockdown.
See more.
Check out wild hats Lizz is making in the age of corona
It's a good feeling when your ideas get noticed. Here's my interview in Dagsavisen.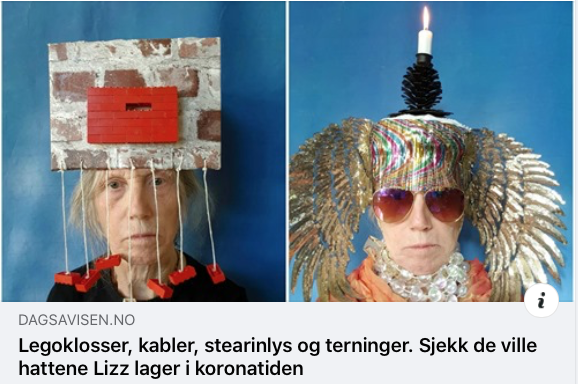 Work, techniques and exhibitions
Lizz Daniels is a British mixed media artist, living and working in Norway. A prolific maker, she is now exhibiting her work and reaching out for new collaborative projects.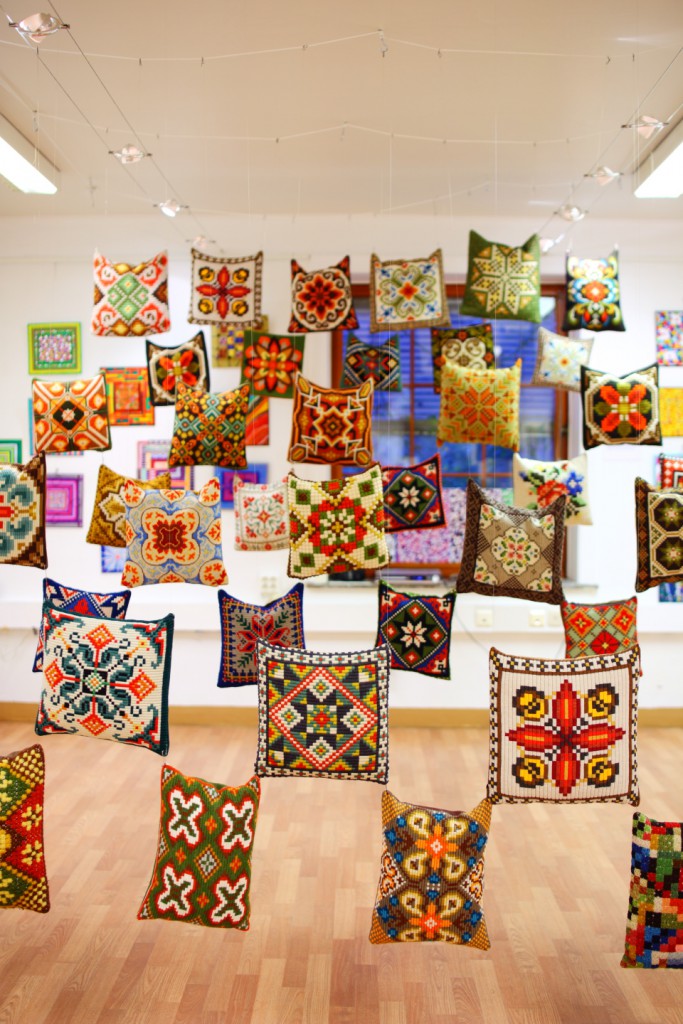 Norwegian Folk Art
I have always had a passion for handicrafts and Norway has provided me with ample opportunities to collect a large number of unwanted cushions and wall hangings.
It is my joy to gather these unrecognized treasures and then utilize them in ways they would not normally be seen. I hang cushions from the ceiling or suspend them from walls, The embroidered hangings decorate whole rooms or light up the outside of a building. It's about seeing the extraordinary in everyday objects.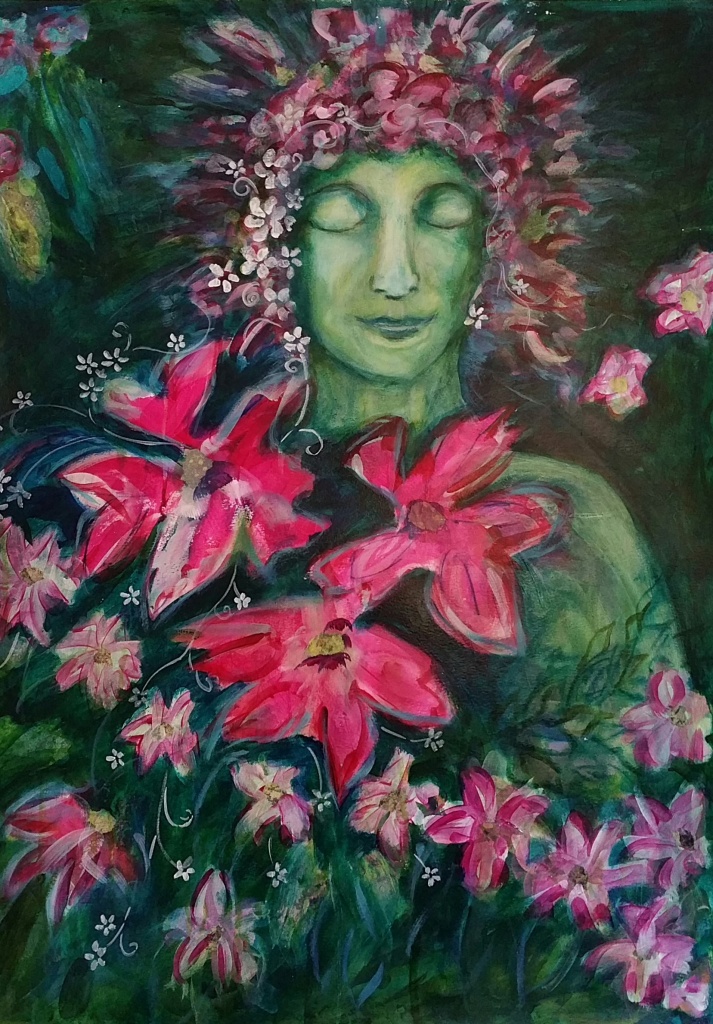 Mixed media collage
Working with irregular shaped textual surfaces clotted with paint and found objects, my mixed media work is funky and innovative; a naive blend of art, history and technique. Delving into fantasy worlds and fusing colour.
At the forefront of my work is the need to reuse and transform what is already in existence and I get great satisfaction in revitalizing old found canvases.
I manipulate these canvasses into surfaces of my imagination, layered with atmospheric memories and symbolic meaning.
Objects and images are hidden within the many layers of each individual picture, inviting you to look deeper and see more.

I love sticky back plastic
Sticky back plastic is where it all first began .
I have a large body of work to show from my sticky back plastic period which somehow blends in with the Norwegian folk art patterns.